Hey everyone, hope you are all 'sheltering in place' successfully and staying healthy!  Now, to continue with my thoughts regarding Jazz Horn Excerpts:
Here's just one example: from Alexi David's (http://www.alexidavid.com/html/) brilliant transcription of "Peggy's Blue Skylight". To hear this arrangement live, you'd want to come to FatCat in NYC to hear Alexi's Octet. That is, when we finally defeat this virus….
Meanwhile, you can hear a great version of the tune here: https://www.youtube.com/watch?v=jgkhazlOt9Q
So, what I'm saying is that it would be really helpful to you to study and practice this, just in case you get a last minute call to go sub at FatCat……!
Eventually I'd like to make available a lot of excerpts from various bands I've played with, such as Gil Evans, McCoy Tyner, Carla Bley, Kuumba Frank Lacy….  Do you have some excerpt you'd like to share with the class?!?!  Perhaps something you're working on and need help with, or just something you'd like me to include?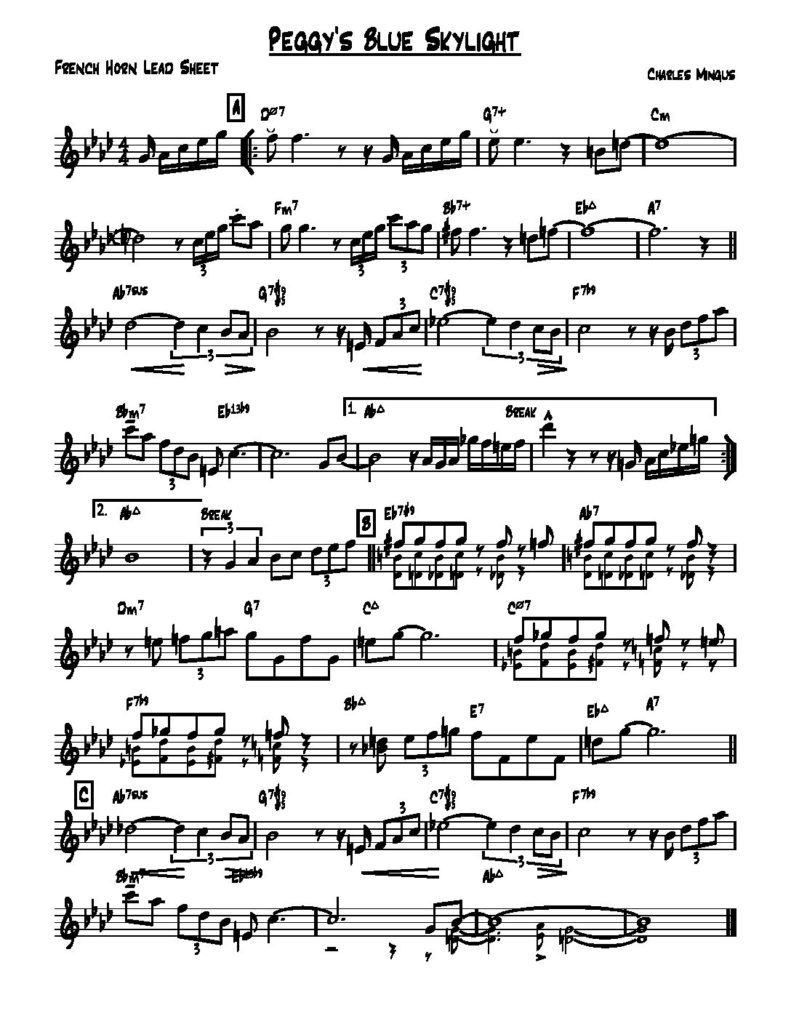 Get updates from John's Blog in your inbox